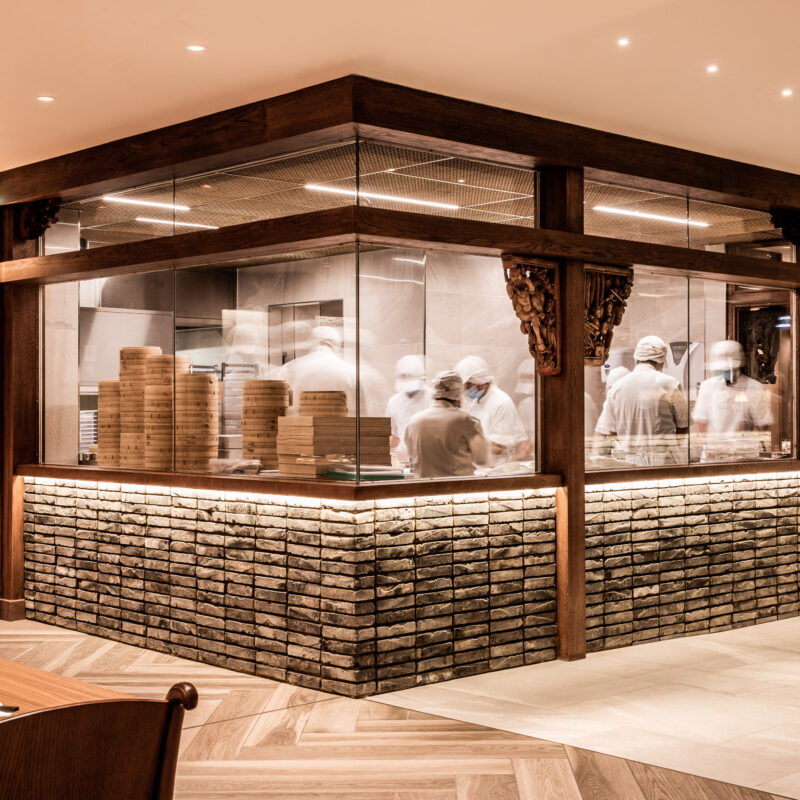 Covent Garden
Our flagship location is nestled in the heart of Covent Garden.
Taking prime position in London's theatre and entertainment hub, next to the area's popular West Piazza.
The 'East meets West' style celebrates the meeting of two cultures, creating a sanctuary for modern and traditional architectural beauty.
Spanning across two spacious levels and fitted with original Oriental pieces such as meticulously refurbished handcrafted Chinese wood carvings salvaged from old buildings across China, as well as beautifully carved stone lions which are a symbol of good fortune.
The authentic interiors are the perfect setting for showcasing our carefully curated collection of paintings by Singaporean painter Tan Oe Pang, one of Asia's most celebrated and talented contemporary artists. Each piece created specifically for this location.
Not compromising on what we do best, our menu offers the signature Din Tai Fung dishes, including the world-famous Xiao Long Bao.