Life at Din Tai Fung
At Din Tai Fung, our relationships with guests, business partners and colleagues alike are core foundations of our brand. We treat each other with humility and respect, while being understanding and open to new ideas.
We are committed to consistently providing the highest quality of food and service with attention to detail, as well as the best environment for our teams to thrive in. We believe in rewarding a job well-done and offer generous perks and benefits, as well
as fulfilling career opportunities rather than mere jobs.
We are honest, fair, and accountable for our actions, acknowledging our mistakes and building trust through our character. We constantly seek knowledge and improvements to grow and push boundaries. Join an award-winning global brand
that allows you to be authentically you, with your own experience and personality.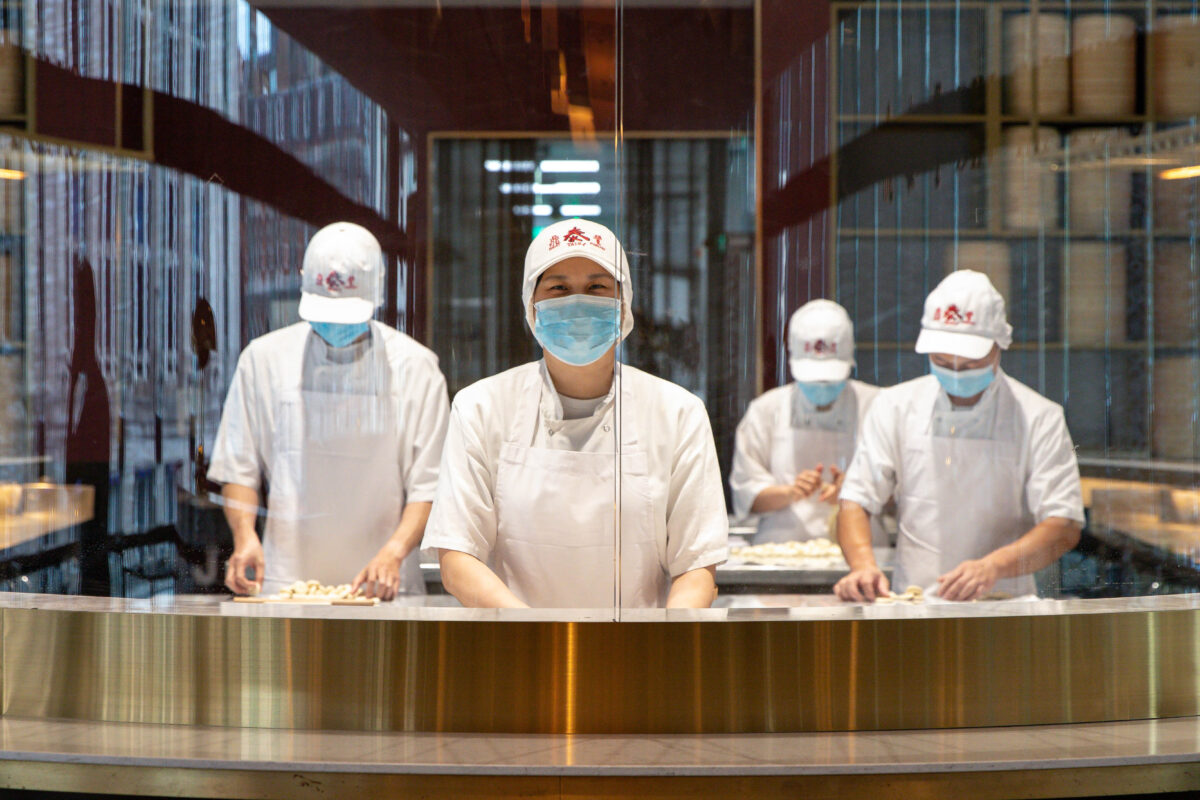 Learn, Develop & Grow
We offer various training programs for those who wish to progress in their roles. Whether you wish to work your way up to Head Chef, General Manager or move across to our Head Office, we invest in your development and make sure to give you all the tools needed to succeed.
Treat Yourself
Be proud to dine in our restaurants and receive a discount of up to 30% when experiencing any Din Tai Fung UK restaurants as a guest, with friends and family.
We guarantee a day off on your birthday when working in the restaurants, and offer a complimentary gift voucher to spend in our restaurants.
Look After Yourself
We offer an employee assistance program to help you look after your wellbeing and provide support for any problems you might be going through.
Access financial advice through your employee portal.
Whilst on duty, enjoy delicious and nutritious team meals at the restaurants.
Grow Yourself
Access our fantastic Learning & Development Calendar.
Receive a personalized learning & development plan to develop your skills and knowledge.
Progress swiftly in your career within our award-winning global brand.
Reward Yourself
Receive additional paid holiday for every year spent with us (rising to 32 days per year)
Earn up to £1000 when referring successful candidates through our employee referral scheme.
Meet your goals and have your hard work acknowledged with our Bonus Scheme.
Receive awards for long service within the company.
Let your hair down at various staff parties.
Click on the images below to start your Din Tai Fung journey