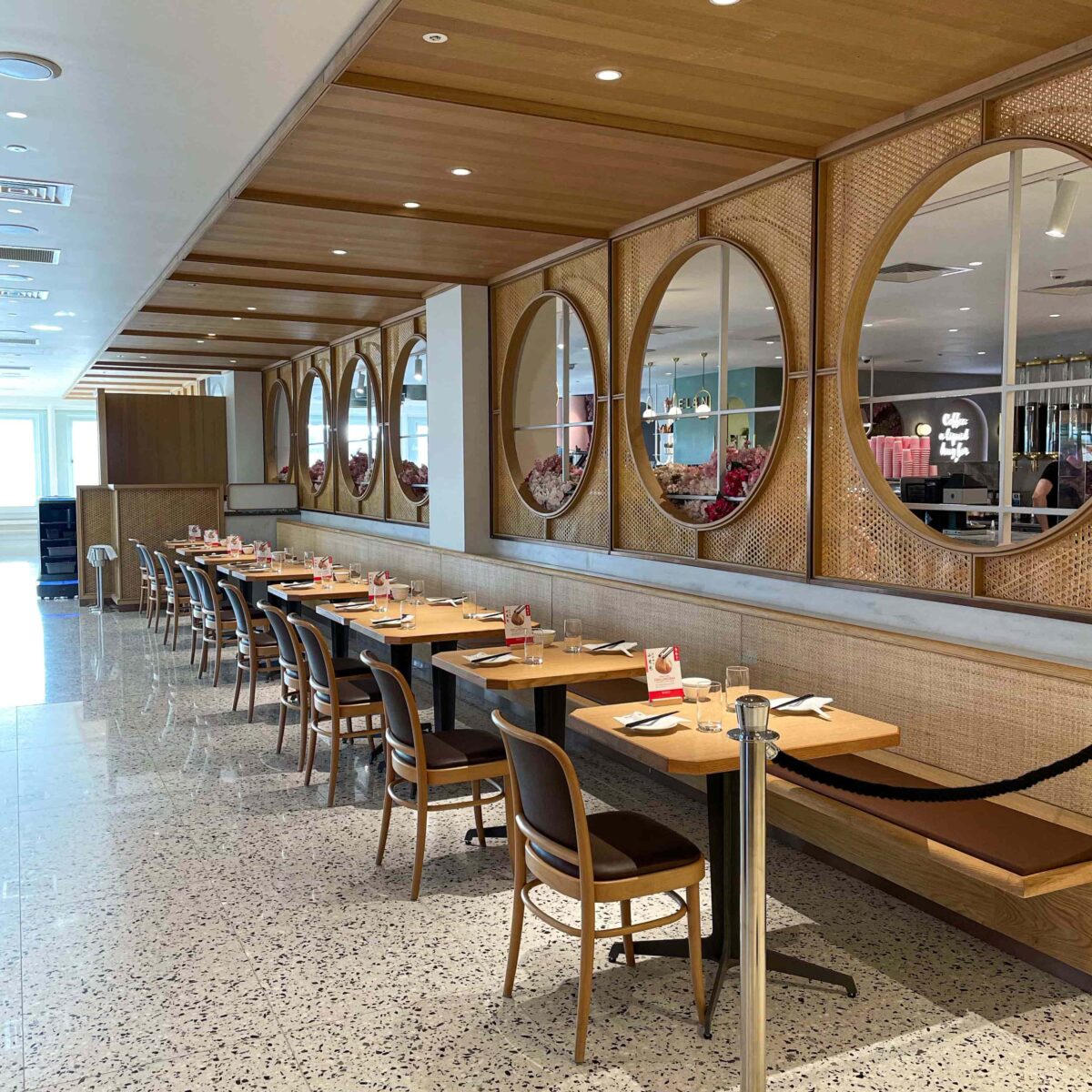 Selfridges
The second instalment to Din Tai Fung UK.
Through the Art Deco entrance and in-store art exhibitions, Din Tai Fung is located on the 4th floor of Selfridges, the 'world's best department store'.
Guests are greeted by our signature kitchen set behind a giant glass window, allowing onlookers to watch in awe as our chefs create the perfect Xiao Long Bao.
A sleek, minimal and modern space with terrazzo floor and rattan walls, alongside wooden tree centrepiece, carefully adorned with red packets, said to bring good fortune.
The restaurant boasts sprawling views over Bond Street, and beyond, the perfect spot for Xiao long Bao and a cocktail or two.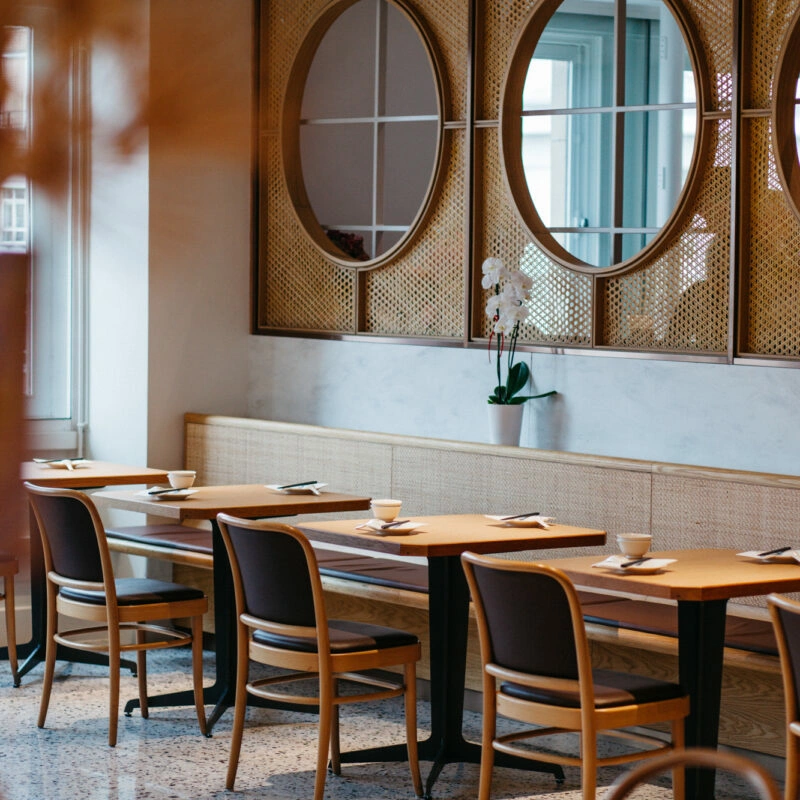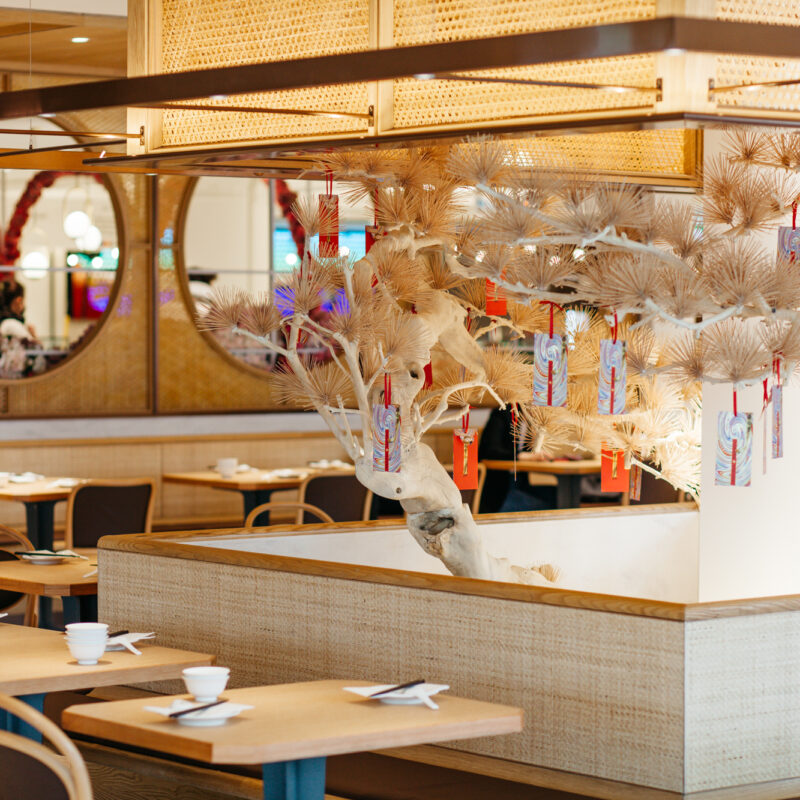 Secret Sundays
Discover our exclusive dinner haven nestled in the heart of Bond Street and Oxford Circus on a late night Sunday. Our restaurant remains open until 9:30pm every Sunday, extending beyond the closing hours of Selfridges.
Late night access
Access Selfridges through their Art Deco doors on their Duke Street entrance, which remains open late into the evening. Take the secret lift to the 4th floor where we are located, and follow the steam trail to enjoy our famous Xiao Long Bao.