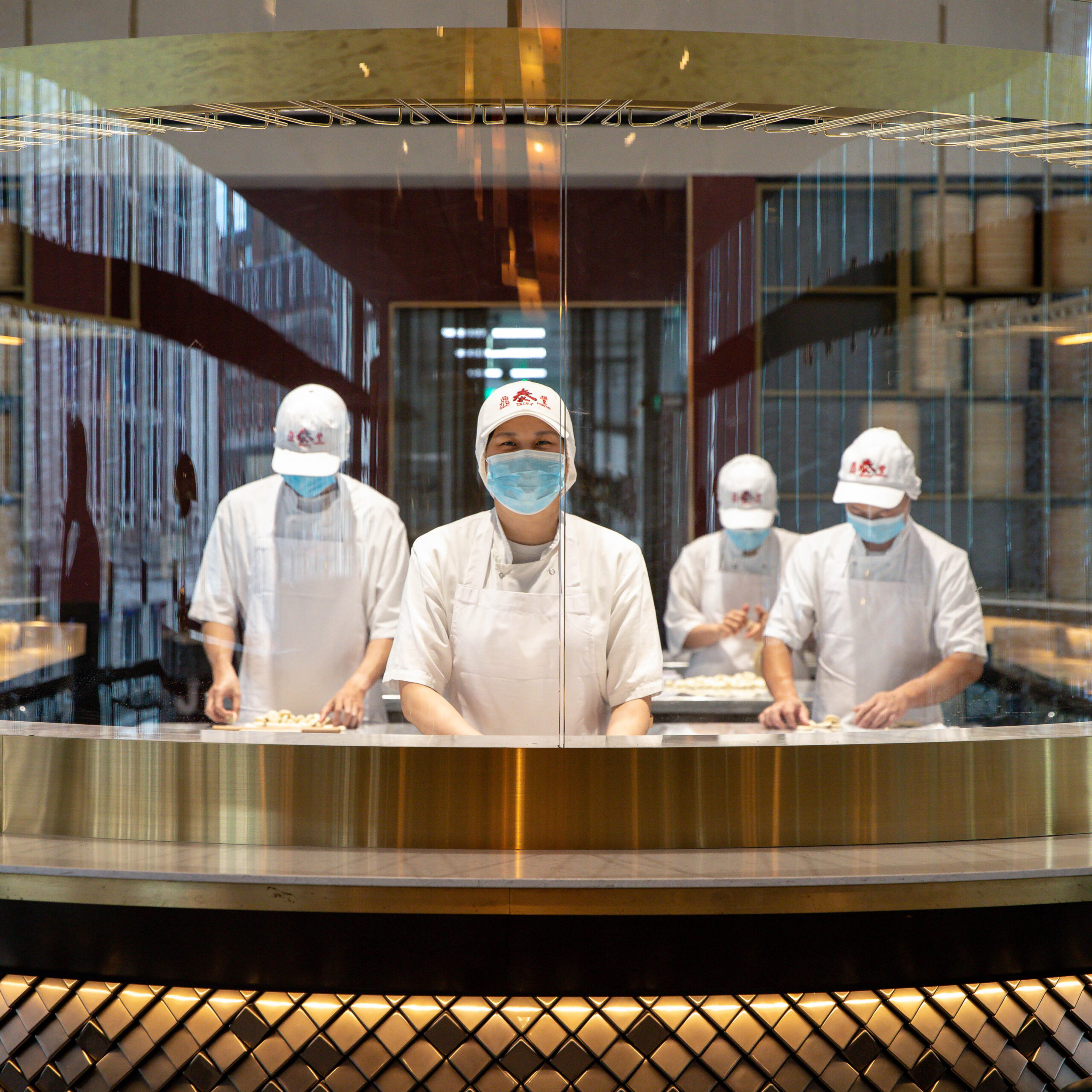 Centre Point
Din Tai Fung's newest addition, at the West End's most recognisable landmark.
Nestled within the heart of Centre Point, this location is a lively but stylish space, taking inspiration from the decade that the Centre Point Building was constructed in – the swinging 60's, melded with traditional Asian touches. The theme remains, paying homage to the heritage to the Brutalist movement and the architecture of the Centre Point building.
A world first, Din Tai Fung Centre Point boasts a bar area like no other across the group. Spacious with panoramic views set against powder pink banquets and polished brass.
Relax with a cocktail at this iconic location and drink in the heritage of Centre Point and Din Tai Fung.